Pool Advisor - Australian Pool & Spa Maintenance Made Easy
Does this sound familiar?
If you find yourself having this conversation all too often, it's time to get on top of your pool maintenance.
But I've Already Got A Robotic Pool Cleaner?
Well, while they certainly help, they can't do everything for you. The truth is, a backyard swimming pool isn't a set and forget kind of thing.
Don't do your maintenance for a couple of weeks, and you'll find yourself saddled with a major problem which is going to sap a lot of your time and money as you try to fix it.
As boring as pool maintenance can seem, if you keep on top of it, you'll save yourself a big (and expensive) headache in the long run.
Alright - How Do I Take Care Of My Pool?
Well, I know first hand how complicated pool chemistry can seem (what does alkalinity even mean??).
I've created Pool Advisor to break down these complex topics and make caring for your pool a straightforward process.
When all else fails and we can't solve the problem together, I've got a list of recommended pool professionals to help you get your pool back on track.
I'm Louis, a chemical engineer with a passion for teaching Aussies how to take care of their backyard swimming pools and spas!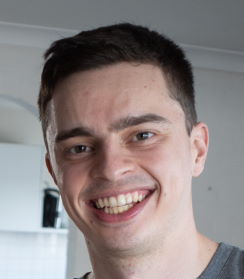 Select an option below to get started: