Pool Resurfacing Cost Calculator / Estimate For Australia
Planning on getting your pool resurfaced but have no idea how much it will cost?
Use the pool resurfacing cost calculator to get an estimate for how much it will cost right here in Australia!
Pool Resurfacing Cost Calculator
Why Resurface Your Swimming Pool?
Pool resurfacing is an essential part of pool maintenance - especially for older pools. As swimming pools age, the finish (also known as the surface) that was originally applied when the pool was built can start to deteriorate.
In pebblecrete and beadcrete pools, this can appear as individual pebbles and beads losing adhesion and falling into the pool.
In fibreglass pools, you may notice surface bubbling or oxidation of the gel coat. Concrete pools will start to show signs of peeling and cracking.
Tiled pools will start to see cracking in the grout and delamination of individual tiles. The longer that this is left unchecked, the greater the damage will be and the more expensive the repair work will ultimately be.
Bear in mind that resurfacing is a fairly involved process - one that is better left to the professionals (no matter how good you think your DIY skills are).
Fibreglass Pool Resurfacing Cost - How Much Is It?
When it comes to resurfacing for fiberglass pools, there are generally two options: a simple stopgap solution where the gel coat is replaced and painted, and a full resurfacing.
Note that the stopgap solution is only recommended for pools whose fibreglass surface is in pretty good condition.
For a smaller 6 metre by 2.5 metre pool (15m²), expect to pay around $800 for the stopgap solution and $2,100-$3,200 for full resurfacing.
For a larger 9 metre by 4 metre pool (36m²), expect to pay around $1,800 for the simple gel coat replacement and paint, whereas you'll pay $5,100-$7,700 for the full resurfacing.
Concrete Pool Resurfacing Cost - What's An Estimate For Australia?
For the same smaller 6 metre by 2.5 metre pool (15m²) we mentioned above, expect to pay $2,500-$3,800 for full resurfacing.
For the larger 9 metre by 4 metre pool (36m²), full resurfacing will cost $6,000-$9,000.
Pebblecrete Pool Resurfacing Cost - How Much Should I Pay?
Pebblecrete is one of the most expensive finishes to resurface. Here's what you can expect to pay:
For a fairly small 6 metre by 2.5 metre pool (15m²), budget for $3,100-$4,600 for full resurfacing.
If you are lucky enough to have a larger 9 metre by 4 metre pool (36m²), full resurfacing will set you back about $7,400-$11,000.
Why Is Pool Resurfacing So Expensive?
Pool resurfacing is a not a simple job and there is quite a bit of work to be carried out over a number of days. Here are some of the tasks that must be completed:
Draining of the pool
Insertion of props to prevent buckling or popping of the pool
Initial cleaning of the surface
Stripping back of the old surface where necessary
Inspection of the concrete base layer
Application of the new surface material
Introduction of pebble or glass beads (if applicable)
Curing of the new surface
Refilling of the pool with water
Rebalancing pool chemistry
Each of these tasks takes time and in some cases considerable skill. All of this adds to the overall cost of the job.
What Affects The Cost Of Pool Resurfacing?
Generally speaking, the two biggest factors are your pool size (usually measured as surface area in square metres) and your pool surface.
Smaller pools are cheaper than larger pools, and fibreglass is cheaper than concrete which is cheaper than pebblecrete.
Costs can also differ based on how far away the contractor is from your house, and whether they include refilling your pool and rebalancing the water chemistry in their quote or not.
How Can I Save Money On Resurfacing?
If you have a fibreglass pool and the surface is in relatively good condition (without any bulging, osmosis or other structural issues) you can look into simply replacing and repainting the gel coat rather than opting for full resurfacing.
This can save quite a bit of money, but it may reduce the lifetime of your pool. Consult a resurfacing specialist for more information on whether this is suitable for your pool.
How Do I Find Someone To Resurface My Pool?
The best way is to research a number of different pool companies, read their reviews, then get a free quote from the ones you are interested in and compare these quotes to ensure you are getting a fair price.
To simplify this process, we are developing guides on our recommended pool resurfacers in various Australian cities.
All of our recommended resurfacers are registered with the appropriate bodies (eg. QBCC in Queensland).
Questions?
Have any questions about pool resurfacing or how the calculator works? Get in touch with me over at the contact page.
Note that if you are looking at tiling the interior of your pool, check out our pool tile cost calculator to help you figure out rough costs.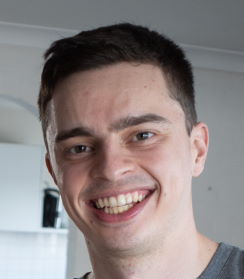 Louis
A chemical engineer by trade, Louis is committed to debunking myths in the pool industry by explaining the underlying chemistry and making it accessible to all.