Glass Pool Fence Cost Calculator (Per Metre & Installed)
Planning on installing a pool fence but not sure how much to budget for it? Use this pool fence cost calculator to work out how much your glass or aluminium fence will cost!
Glass Pool Fence Cost Calculator
Why Fence Your Swimming Pool In Australia?
There's two main reasons to fence your swimming pool.
Firstly, it protects your children from potential drowning. Unfortunately, swimming pools are dangerous places for unattended children so pool fencing is absolutely critical for keeping children away from the water.
Secondly, all pools in Australia with a water depth of at least 300mm must now be fenced by law. Your pool will undergo a safety inspection and be certified once construction is complete, and the fence is the main thing that they are checking.
Don't cut corners here, otherwise your pool won't be compliant.
What Are The Different Types Of Pool Fencing?
Here are the most common types of pool fencing:
Aluminium
Timber Slats
Wrought Iron
Steel
Semi-Frameless Glass
Frameless Glass
Mesh and chain link fences are also occasionally used, but they are becoming less and less common.
How Much Does Aluminium Pool Fencing Cost?
Aluminium pool fencing typically costs $90-$120 per metre installed, making it one of the cheapest options out there.
For 20 metres of pool fencing with 1 gate, expect to pay around $2,000-$2,800.
Aluminium fencing is strong, rust-free and can be painted a variety of colours. It isn't the most popular choice aesthetic-wise, but it is sturdy and cost-effective. It's also good for salt water pools, thanks to its corrosion resistance.
What's The Typical Price For Timber Pool Fencing Cost?
Timber pool fencing is usually made from pine timber slats and costs $200-$350 per metre, installed.
For the aforementioned pool with 20 metres of fencing and 1 gate, expect to pay $4,200-$7,200.
Timber pool fencing is relatively easy to install and repair, and isn't too expensive. As it is solid, it adds privacy around the pool, but does block out the view, which may be a positive or negative.
What Is The Price Of Wrought Iron Pool Fencing?
Wrought iron pool fencing can vary greatly in price, depending primarily on the design selected for the top of the fence.
Options here include spear top, loop top and picket top.
Expect to pay $450-$600 per linear metre, installed. For the typical backyard swimming pool with a 20 metre fence and 1 gate, expect to pay $9,200-$12,000 for the full installation.
Wrought iron fencing is very strong and comes with a prestigious feel, making it a desirable yet expensive option. It is usually only used on high-end, custom designed pools.
How Much Should I Pay For Steel Pool Fencing?
Steel pool fencing costs around $300 per linear metre, installed.
For our standard 20 metre fence with 1 gate, expect to pay $5,200-$8,400.
This is a sturdy option for those who want a strong, long-lasting product that is corrosion resistant (stainless steel is typically used).
A subset of this type is the increasingly popular steel rod pool fencing. With a well designed pool, this can look great.
How Much Does Glass Pool Fencing Cost (Per Metre Installed)?
In recent years glass has become one of the most popular options for pool fencing in Australia. There are two main types.
Semi-frameless glass fencing features glass panels linked with posts between each panel. Frameless glass fencing is similar but without the posts between each glass panel, making it truly "frameless".
Semi-frameless glass pool fencing costs $200-$275 per linear metre, installed. For a typical 20 metre long fence with 1 gate, expect to pay $4,200-$5,900 in total.
Frameless glass pool fencing costs $275-$600 per linear metre including installation. Our standard 20 metre long fence with 1 gate would cost $5,700-$12,000.
Glass pool fences have become increasingly popular in Australia thanks to the fact that they achieve full compliance yet are easy on the eye.
The completely frameless type are barely noticeable once installed, which lets you soak in the view of your beautiful pool, and makes it easier to keep an eye on the kids while they are enjoying a swim!
How Much Do Pool Gates Cost?
The cost of a pool gate varies depending on the material chosen, but expect to pay $200-$400 per gate, installed. Most people include 1-2 gates in their pool fence which adds about $500 to the overall cost.
What Factors Affect The Cost Of Pool Fencing?
The three main factors that affect the cost of pool fencing are:
Fence length
Fence material
Number of gates
As you would expect, longer fences and more gates are more expensive. Frameless glass and wrought iron fencing are also more expensive than the likes of aluminium and timber fencing.
While you can't control the length of fence around an existing pool, you can opt for a cheaper material to save some money.
Can I Install My Pool Fence Myself?
Yes, you can install your pool fence yourself in Australia. You can order the materials from a fencing supplier, get it delivered to your house and get to work installing it yourself.
While this is a tempting way to save money, bear in mind that pool fences must meet strict compliance standards. This includes standards on pool fence height, horizontal and vertical gap size, mesh hole size and fence material strength.
Your pool must be certified by an accredited pool safety inspector and if it fails, any defects must be rectified.
Because these standards are so strict, and failing to install the fence properly could put your children at risk, most people choose to use a professional fence installer for peace of mind.
How Do I Find A Pool Fencing Installer?
When looking for a professional to install a fence for your pool, take your time to do some research before committing to a particular company.
Look online and make a list of different companies, do some research on what they offer, what their reviews are like and then get a quote from a few of them so that you can make sure you are getting a fair price.
Make sure that you only consider installers that are accredited with the relevant building authority (such as the QBCC in Queensland and VBA in Victoria).
You might also ask neighbours or friends if they have any recommendations.
To help you get started, we're compiling lists of reputable fencing installers in a variety of Australian cities. Here's the guides we've created so far: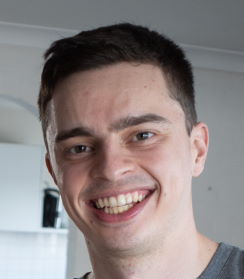 Louis
A chemical engineer by trade, Louis is committed to debunking myths in the pool industry by explaining the underlying chemistry and making it accessible to all.